BALTIMORE (Hoodline) —
Looking to get out into the community this weekend?
From a church tour to a film screening, there's plenty to do when it comes to community and cultural events coming up in Baltimore this week. Read on for a rundown.
Hoodline offers data-driven analysis of local happenings and trends across cities. Links included in this article may earn Hoodline a commission on clicks and transactions.
---
Tour of Orchard Street Church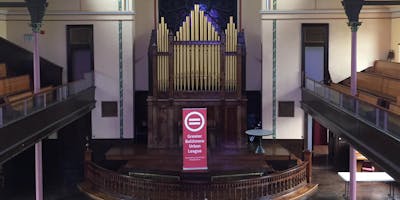 Register for this free tour of Orchard Street Church, the city's oldest standing structure built by African-Americans in Baltimore. Founded and organized by Truman Pratt — a free black man born into slavery in Anne Arundel County — Basil Hall and Cyrus Moore, the church was erected by slaves and black freedmen. You will explore the sanctuary, the boardroom and a site believed to be associated with the underground railroad.
When: Saturday, Oct. 6, 10 a.m.-4 p.m.
Where: Orchard Street Church (Meet at side entrance doors under red canopy), 512 Orchard St.
Price: Free, but you must register for one of the available tour times
Click here for more details, and to register
Documentary screening of 'Voices of Baltimore'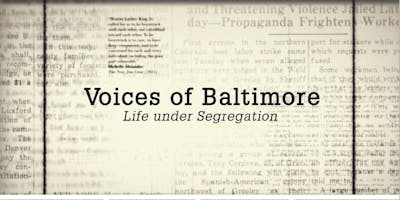 Next, attend a screening of the documentary "Voices of Baltimore: Life Under Segregation." This film captures the rich oral histories of prominent African-Americans who grew up and lived through the era of legal segregation in the Mason-Dixon border area of Baltimore. The narratives document individuals who attended segregated schools before and following the 1954 Supreme Court Brown v Board of Education ruling. Attendance is free with your museum admission.
When: Saturday, Oct. 6, 1-3 p.m.
Where: Reginald F. Lewis Museum, 830 E. Pratt St.
Price: Free with museum admission ($6)
Click here for more details
Golden Age of Hollywood Gala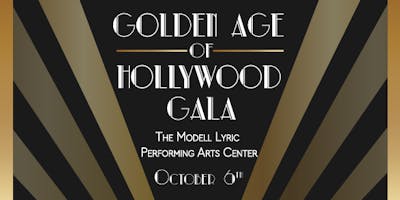 Also on tap, the NewWave Foundation is hosting its annual gala at the Modell Performing Arts Center at the Lyric. The NewWave Foundation's mission is to make a global impact through social innovation. Proceeds from the gala will support communities that have been disrupted by natural disasters, provide scholarships in our local community and equip youth with technology to encourage their creativity.
Under the theme "Golden Age of Hollywood," the event will feature 1920s-inspired cocktails, musical performances and a live auction.
When: Saturday, Oct. 6, 7-11 p.m.
Where: Modell Performing Arts Center at the Lyric, 140 W. Mount Royal Ave.
Price: $100
Click here for more details, and to get your tickets
Tour of Baltimore Food Hub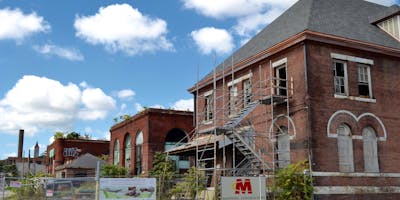 Finally, limited free tickets are still available for this tour of the Baltimore Food Hub historic renovation project. Situated on a 3.5-acre campus that was once the city's Eastern Pumping Station, the endeavor is designed to create jobs in Baltimore's Broadway East community, bring new life to a brownfield site in a disinvested urban area and provide opportunities for economic opportunity.
The campus will include teaching and commercial production kitchens, space for food manufacturing, job training, an urban farming operation and an all-season market. Tours are led by ACT CEO China Boak Terrell.
When: Sunday, Oct. 7, 10-11:30 a.m.
Where: Baltimore Food Hub, 1414 N. Wolfe St.
Price: Free, but you must register for a tour time
Click here for more details, and to register
Follow @WJZ on Twitter and like WJZ-TV | CBS Baltimore on Facebook
Comments